To follow up on my post on the
vanity
, ur,
charity moonkin pets
from last year, here's Valve, selling hats for Team Fortress 2, and doing it The Right Way. I'm not going to fault Valve for not paying their taxes out of their own pockets. Give to Caesar and all that.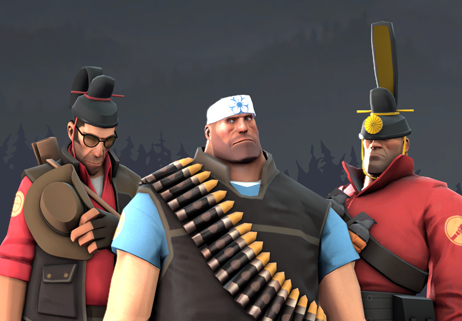 Team Fortress 2 Blog
:
Today, we'd like to offer a chance to help out at a time when that help matters most. To support the relief efforts currently underway in Japan, we're introducing three limited edition hats and two special noisemakers to the Mann Co. store. The 'Humanitarian's Hachimaki' ($7.99), the 'Benefactor's Kanmuri' ($19.99) and the most prestigious 'Magnanimous Monarch' ($99.99) will be available from now through April 6.

All proceeds

(net of applicable taxes) will go directly towards the Japanese disaster relief fund that the American Red Cross has set up.
What's more? They point you to the website directly to donate if you'd prefer to use it as a tax deduction and potentially give more by giving the same.
While your Mann Co. store purchases cannot be written off as tax deductions, those who would prefer to donate directly to the American Red Cross fund can do so at their website.
That wasn't so hard, was it?